Ref:
Date:
Location:
Photographer:
Ref:
Date:
Location:
Photographer:
Commissions
If you'd like to enquire about commissioning me to create a portrait of your pet, or indeed any wildlife subject, then please feel free to get in touch via the CONTACT page.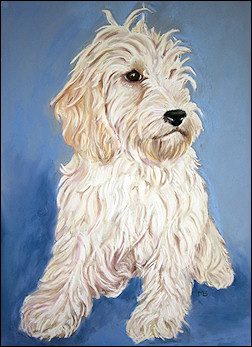 Source Material
I'm happy to work from photographs, however they need to be clear and detailed to get the best results. Ideally, I prefer to take the photographs myself, if possible, as this also gives me the chance to meet the subject, which helps me to capture their personality. Of course this isn't always possible, and a selection of good quality photographs can usually be sufficient.
Medium
I like to work in graphite pencil, coloured pencil or soft pastel, but will consider requests in other mediums, where appropriate.
Prices
Depending on factors such as size, complexity, medium, choice of framing, travel costs; e.g. to meet you and photograph your pet, deliver the finished piece, and so on, my prices usually range from £75 up to around £250, but the final price will always be agreed beforehand, with no hidden extras.